The Sunshine Collection is a favorite here at Loveable. Learn about the rich history of sun symbolism that continues to inspire us every day.
The sun sparks life, and its importance throughout history is apparent to anyone looking. From artwork to jewelry, sun symbolism shows how it has shaped cultures and religions for as long as community has existed.
Each culture has its own interpretation of the sun. We dug. deeper and learned that the greek god Helios was depicted dragging the sun across the sky in his chariot. The Ancient Egyptians even associated different gods with the sunrise, midday, and sunset.
Whatever your interpretation, there are consistencies throughout history of the relationship between people and the sun. It symbolizes life, energy, and power. To some, the sun symbolizes change; it can bright and harsh, but there is no life without it (so true!).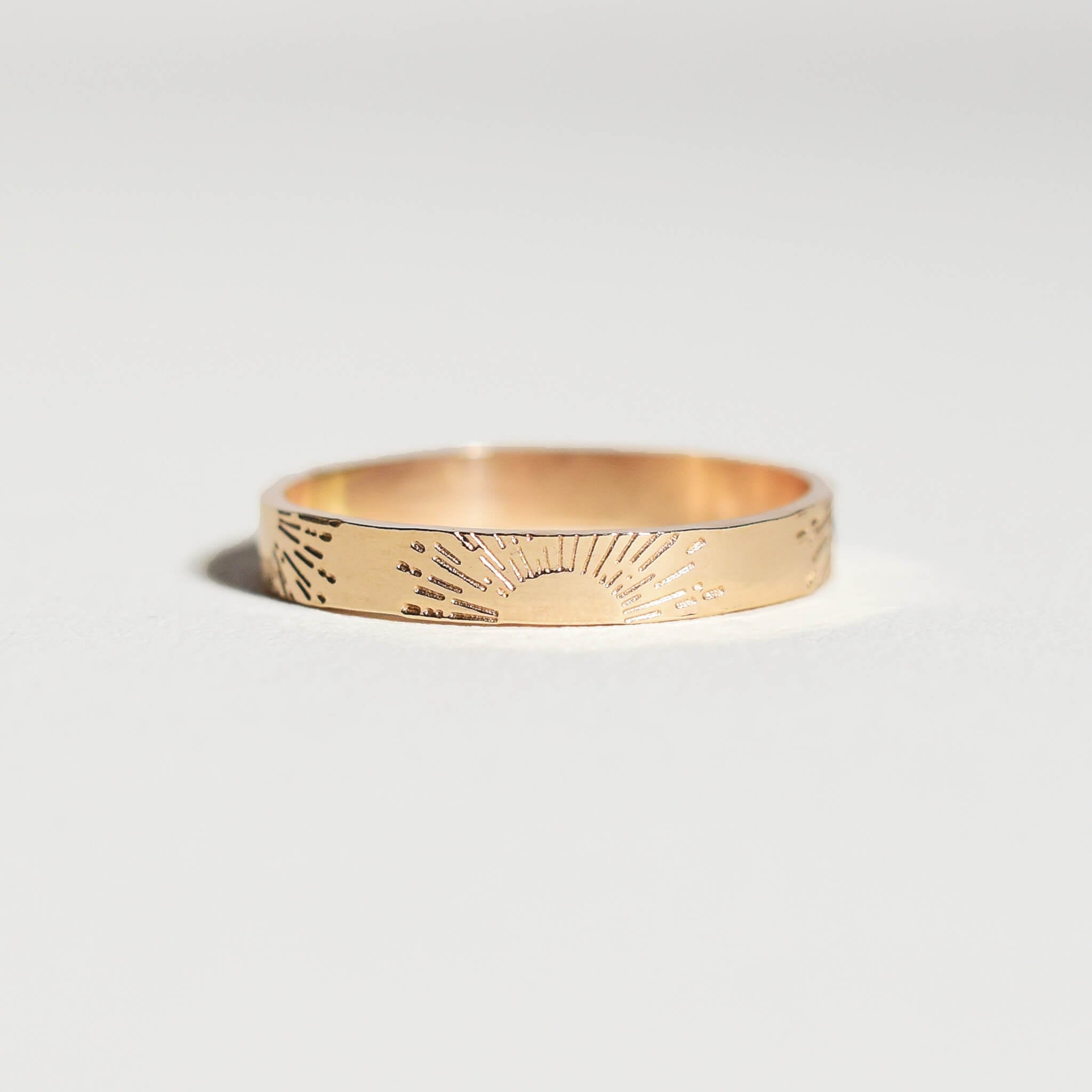 There are as many visual interpretations of the sun through out all cultures. A rising sun may represent rebirth or rejuvenation, while a full circle can convey feelings of positivity or evoke the calm relaxation that a summer afternoon can bring. Again, it's no wonder why so many look to this symbol for inspiration, guidance, and serenity.
There's no right or wrong away to interpret sun symbolism. Each of us has our own deep meanings behind the sun, that are as varied the unique lives we choose to live.
We at Loveable use it as a reminder to carry light and radiate positivity and hope wherever we go, and we're grateful we have the opportunity to help you do the same. Make sure to explore our Sunshine jewelry collection.
XO,
Loveable