We all know the frustration of ordering something online only to find out the size isn't quite right.
So what can we do about that? We have a few ideas.
First off, we have a ring sizer that can be shipped directly to you.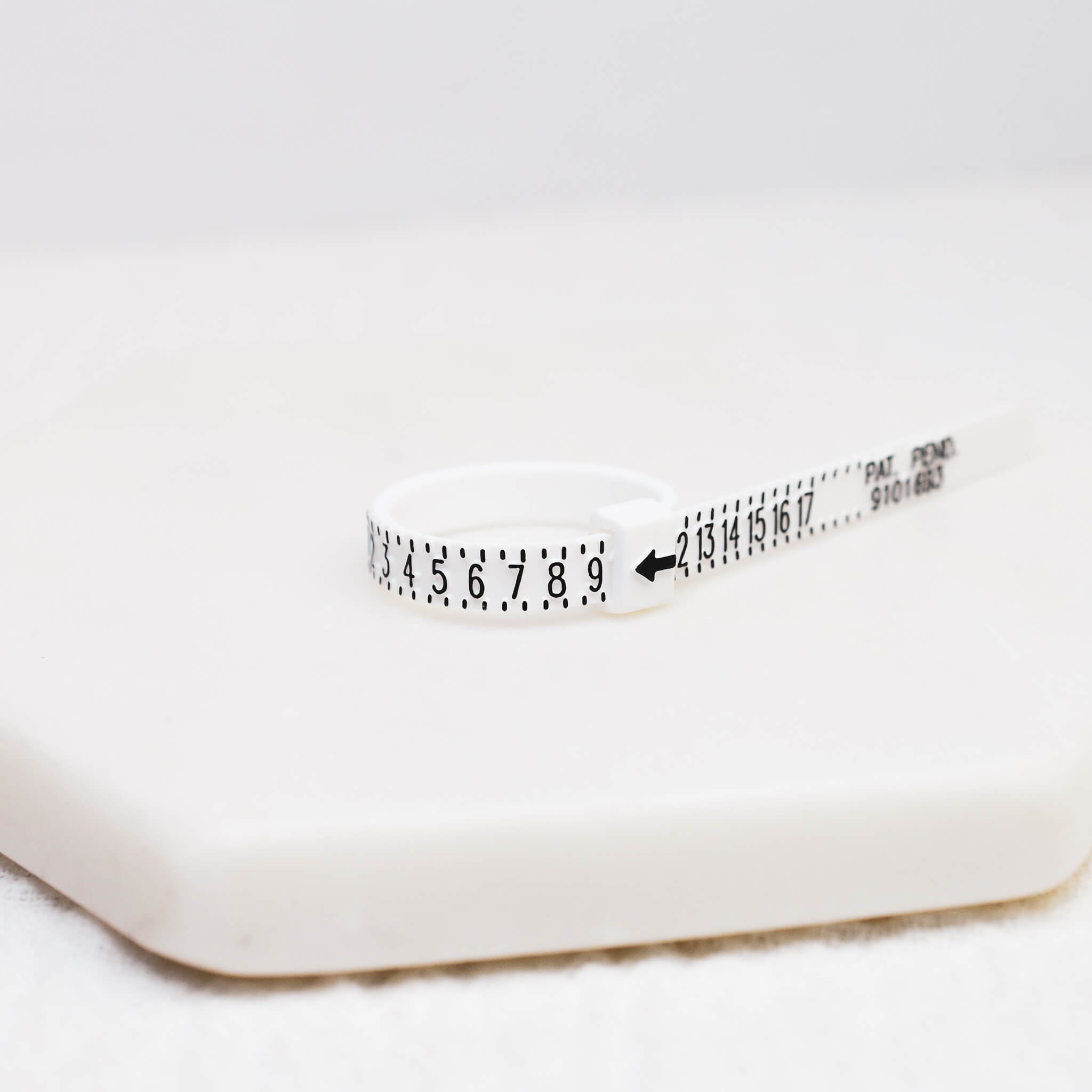 We love this sizer because it's durable and easy to use. Once it's in your hands, you'll have an accurate ring size in seconds.
But sometimes, you need that answer right away, so what then? That's where our free printable ring sizer comes in. The printable sheet features easy to follow instructions on getting the best results out of our sizer, as well as an additional section that can help you determine the size of a ring you already have. If you have a printer and a pair of scissors, you'll be ready to pick out your next spark of style in minutes.
 So get those fingers ready and get yourself something nice. You deserve it!
XO,
Loveable