The resurgence of pearls feels like a lustrous new symbol of female empowerment. Women all over the world and of all ages are rocking classic pearls in a fresh and modern way and we're loving it!⁠ ⁠
Are you curious about pearl symbolism? ⁠ ⁠While pearl meaning is unique to the wearer, there are some classic beliefs that many have assigned to pearls over the course of over 6,000 years. ⁠ ⁠According to history and the myths, pearls are symbolic of wisdom gained through experience.
The gems are believed to offer protection, as well as attract good luck and wealth. They are well-known for their calming effects. Pearls have a way of bringing balance to your karma.⁠
Understanding how pearls are created will help you to understand why they're so symbolic. When a tiny item—a grain of sand, for example—makes its way inside of a clam, mussel, or oyster, the creature instinctively creates a fluid to cover the irritant. The process repeats over and over again, and the countless layers eventually form a gorgeous pearl.⁠ ⁠
So how does this process relate to pearl meaning? First, mollusks can't even begin to create pearls until they've matured, which is usually around three years old. Second, pearls often take years to form. Now that you understand the time and repetition it takes for a pearl to exist, you can see why pearls are so closely associated with wisdom gained through experience.
The mollusk takes an irritant and transforms it into something truly magnificent. A lesson we can learn from this pearl symbolism is that sometimes life can be tough, but with time and perseverance, we can overcome hardships, learn from them, and turn them into positive life lessons.
Now that you know about this pearl meaning, you may have realized that it's common to refer to a wise saying or a bit of advice as "a pearl of wisdom" for this very reason.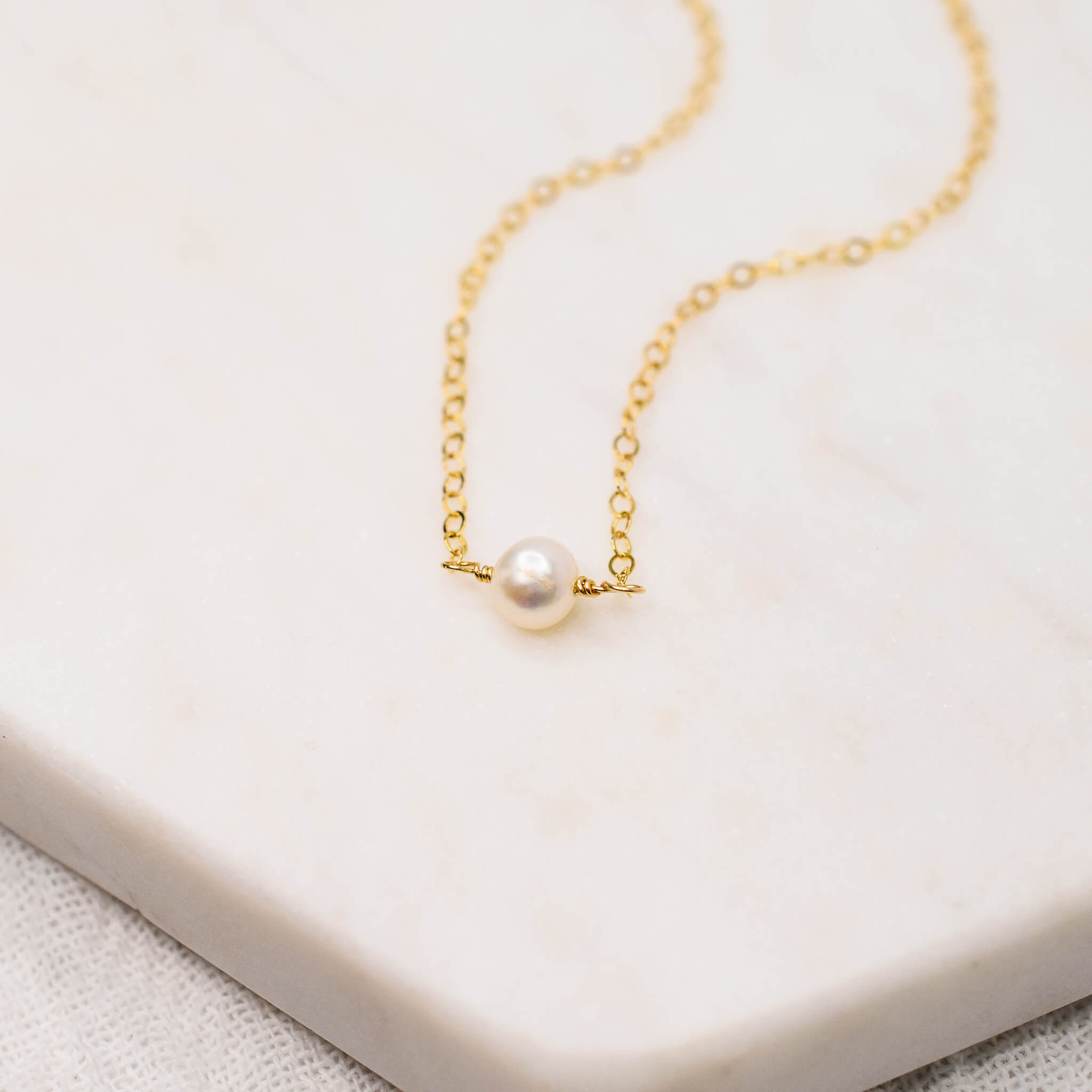 Freshwater pearls are more than just lustrous gems; they embody the timeless elegance of the natural world. Our Freshwater Pearl Collection is available to bring you that same elegance.
XO,
Loveable